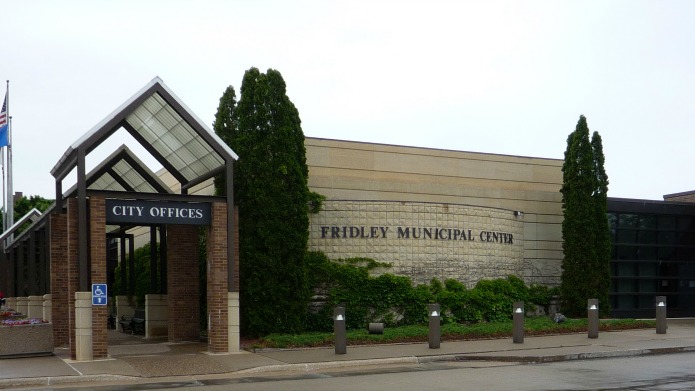 Fridley Air Conditioner Repair & Furnace Repair
Fridley A/C Repair Company
Are you tired of searching for the number one Fridley Air Conditioner Repair & Furnace Repair company in Minnesota? Comfort Solutions HVAC repair service has many locations and one of our locations is in Fridley, MN. Our Fridley A/C Repair Company is one of the top in Minnesota, Give us a call today!
Comfort Solutions is pleased to offer the community of Fridley a wide range of services. Our technicians are trained and certified to help you solve any problem with your furnace, air conditioner, or ventilation systems. Just a few of the services we offer include HVAC service, commercial repair, and A/C maintenance.
Fridley is a city in Anoka County, Minnesota, United States. It was incorporated in 1949 as a village and became a city in 1957. It is part of the Twin Cities Metropolitan Area. Fridley is a "first ring" or "inner ring" suburb in the northern part of the Twin Cities. It borders Minneapolis at its southern border.
The city of Fridley borders the cities of Coon Rapids and Blaine to the north; Spring Lake Park to the northeast; Mounds View and New Brighton to the east; Columbia Heights to the southeast; Minneapolis to the southwest; and Brooklyn Park and Brooklyn Center to the west.
The post-European/American settlement history of Fridley begins with the construction of the Red River Ox Cart Trail in 1844, which traveled through Minnesota Territory from Saint Paul (present day Minnesota) to Pembina (present day North Dakota), now East River Road (also Anoka County Highway 1). The road was used to transport furs to the south and other various supplies to the Red River Valley settlers in the north.
With questions or concerns please feel free to call us at 763-565-2121 or email us at info@comfortsolutionstc.com.
Trane CleanEffects™ Air Cleaner Whole Home Air Filtration System

We listen to our customers
Overall Rating /
186

Total 1st-Party Reviews
Comfort Solutions Heating & Cooling
Powered by GatherUp