We Service All Brands
Local Trane® Comfort Specialist
24/7 Emergency HVAC Service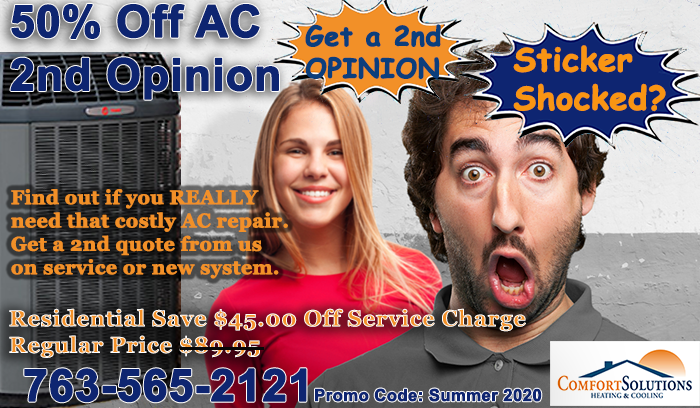 50% Off Second Opinion Special

Sticker Shocked? Find out if you REALLY need that costly repair or possibly get a more reasonable quote on service or new system.
Our goal is to fix ONLY what needs to be repaired, NOT to Create a repair!  
Residential Save $45.00 Off Service Charge
Regular Price $89.95
Commercial Save $75.00 Off Service Charge
Regular Price $149.95
LIMITED TIME OFFER
USE PROMO CODE: Summer 2020
Schedule Today
763-565-2121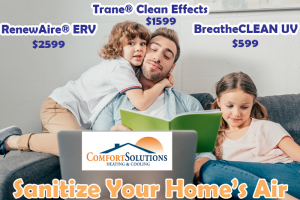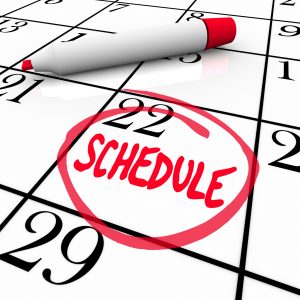 Schedule an HVAC Service, Repair or Estimate with Comfort Solutions
You can easily request an appointment now!  Fill out the short form below to request an appointment with Comfort Solutions Heating & Cooling.  A friendly customer service representative will contact you to confirm your appointment.
Submissions are only answered Monday-Friday during normal business hours. For emergency service, please contact us at 763-565-2121.
50% Off AC Second Opinion Special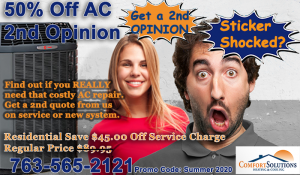 Quick question or comment?
We listen to our customers
Overall Rating /
186

Total 1st-Party Reviews
Comfort Solutions Heating & Cooling
Powered by GatherUp