When your air conditioner or heating system breaks down, one of the most important decisions you have to make is whether to repair or replace it. Now a new HVAC system isn't cheap, but throwing money at an old, inefficient system doesn't make smart financial sense either. So how do you know what to do? We'll help you sort through the details so you can make the smart choice when the time comes.
HVAC REPAIR OR REPLACE CHECKLIST
STEP 1: IDENTIFY THE PROBLEM
If your HVAC system is currently malfunctioning, the first thing to do is get it evaluated by an HVAC professional. They'll be able to diagnose your current system and provide an estimated repair cost.
STEP 2: FOLLOW THE $5,000 RULE
Take the age of your equipment and multiply that by the estimated repair cost. If the number is more than $5,000, then you should consider replacing your unit. If less, you should probably repair it.
For example:
A system that is 10 years old and has a repair cost of $300 = $3,000. It's probably right to repair it. A system that is 10 years old and has a repair cost of $600 = $6000. You should probably consider a replacement.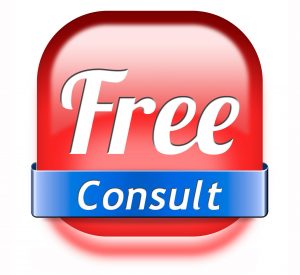 763-565-2121
STEP 3: BE PROACTIVE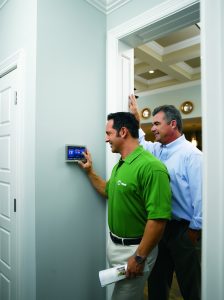 Sitting in a hothouse in the middle of the summer is not the best environment to make a decision as important as whether to repair or replace your air conditioner. That's why it's best to keep a few general factors in mind so you're ready to make an informed decision when the moment comes. Ask yourself these questions:
• How old is your system?
Air conditioners and heat pumps can have a lifespan of 10-12 years. Furnaces usually last 15-20 years.
• Are your energy bills too high?
Older systems are usually less efficient than today's more energy-efficient models. Replacing your current heating and cooling system with a more efficient system can lower your energy bills – saving you money over time.
• Are you ready to make an investment?
A new heating and cooling system aren't cheap. There are considerable upfront costs compared to repair. However, there are financing options available that can make the investment more manageable.
• Is your system under warranty?
If your system is currently registered and under warranty, your repair costs may be covered. However, make sure you check your policy closely – parts and labor may not be covered.
WHEN TO REPLACE YOUR HVAC EQUIPMENT
| | | |
| --- | --- | --- |
| Product Type | Product Age | Efficiency Rating |
| Air conditioner | 10 years or older | 10 SEER or less |
| Furnace | 15 years or older | 80% AFUE or less |
| Heat Pump | 10 years or older | 10 SEER  | 8 HSPF or less |
ENERGY SAVINGS OF A NEW HVAC SYSTEM
It's true, a new HVAC system is a major home investment. Even when it's the right call, the sticker shock can lead some people to put off the purchase or repair systems that should really be replaced. One thing to consider is the energy savings you'll earn by switching to a more energy-efficient HVAC system. Here's what upgrading to a new air conditioner, furnace, or heat pump can save you a year.
| | |
| --- | --- |
| Product Type | Average yearly energy cost savings |
| Air conditioner | $140* |
| Furnace | $372* |
| Heat Pump | $526* |
ONE LAST TIP

To make sure you get an honest estimate and a recommendation you can trust, contact Comfort Solutions Heating & Cooling today, your local Trane Comfort Specialist™.   We services all brands.

For 24/7 residential or commercial emergency repair, or for an estimate, contact us today at 763-565-2121. 
*Re-posted by https://www.trane.com/residential/en/resources/trane-topics-should-you-repair-or-replace-your-heating-and-cooling-system/