Precedent® Commercial Heating and Cooling Rooftop Units
Precedent® Commercial Heating and Cooling Rooftop Units are the ultimate in performance for the lowest installed and ownership cost.
Key Features:
 Fastest delivery in the industry.
Reduced carbon emissions with hybrid dual fuel heat pump technology.
Multiple efficiency levels are available.
Delivers ultra-high efficiency at the lowest total cost.
Feature-rich rooftop units tailored to meet your needs.
Connected-ready with intuitive controls.
Engineered for easier service and maintenance
Financing Available.
Request a Quick Quote
Delivering Comfort with the Highest Efficiency at the Lowest Installed Cost
Trane® Precedent® 3 to 10 Ton offering includes:
Factory-assembled options: gas/electric, cooling with electric heat or heat pump.
Precedent with eFlex Technology: Ultra-high efficiency. eFlex variable-speed compressors and fans deliver the comfort building occupants need, while also delivering the performance and efficiency building owners want.
Precedent Plus: Exceeds federal minimum requirements by up to 25 percent.
Request a Quick Quote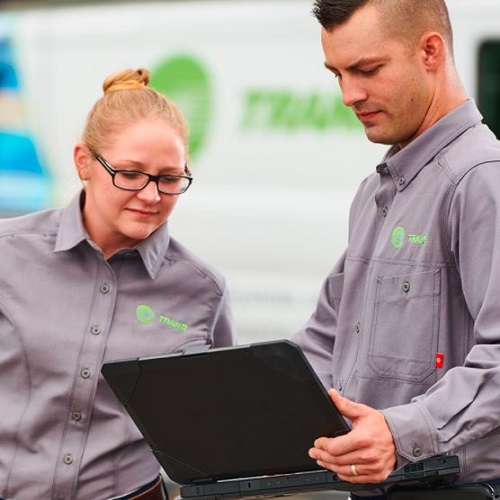 Lower Carbon Emissions and Energy Usage with Trane's Hybrid Heat Pump
Precedent® Hybrid Dual Fuel Heat Pumps
If electrification and decarbonization drive your sustainability goals, consider the Precedent hybrid rooftop heat pump. Trane offers customers in traditional gas heating geographies the benefits of dual-fuel technology. Now they can enjoy the perfect balance of comfort, efficient performance.
Adjustable auxiliary gas heating enables the electric heat pump to serve as the primary heating source while natural gas is activated only on an as – needed basis, creating efficient comfort for your business.
Features include:
Reduced carbon emissions/fossil fuels and energy usage.
Adjustable auxiliary gas heating setpoint – Whether your goals are building comfort, efficiency, or cost savings, Trane puts you in control.
Changeover temperature control – with the widest range of temperature control around with changeover temperatures between 45F and 15F.
Natural gas auxiliary heating.
Efficient heating with up to 4 stages (2 stages heat pump / 2 stage gas).
Cooling efficiency: +10% above DOE minimums up to 3 stages.
Ideal HVAC solution for electrification compliance.
Flexible replacement option (easily fits gas pack curb and aligns with utilities).
Request a Quick Quote
Tailored to Your Needs – Not Ours.
Configure your Precedent® Commercial Heating and Cooling Rooftop Unit Your Way.
Choose from the industry's widest selection of factory-installed options to design the unit you need.
Various options include:
Gas/electric (Y), cooling only (T), heat pumps (W), or dual fuels (D.)
Standard, high, or ultra-high (eFlex™) efficiency cooling capacities.
Constant Volume, 2-Speed, Single-Zone VAV or Multiple-Zone VAV Airflow.
Hinged Access Panels.
MERV 8 or 13 Filters.
Convenience Outlets, Disconnect/Circuit Breakers.
Request a Quick Quote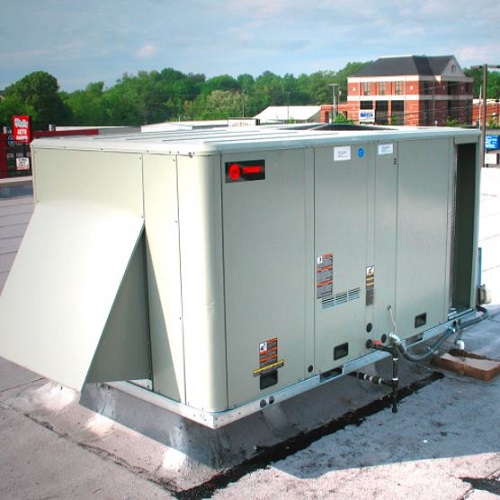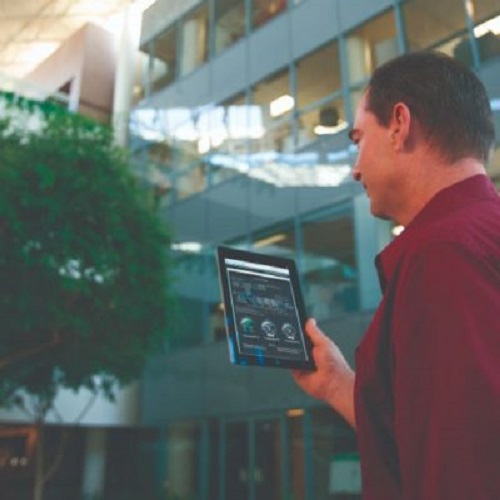 Connected-Ready for Real-Time Monitoring,
Data Analysis and Optimization.
All Precedent units are ready-to-connect with building automation systems using the most common industry communications protocols. You can also pair Precedent as it seamlessly integrates with Trane controls for comprehensive HVAC system monitoring, energy management, and equipment diagnostics.
Pair Precedent with BAS or Trane controls such as:
Trane Pivot® Smart Thermostat
Tracer Concierge® small building controls
Request a Quick Quote
Built-in Simplicity Makes Installation and Service Easier.
Trane engineers designed Precedent to be easy to install and maintain. With innovations like Trane's optional 5" color touchscreen that speeds up commissioning and troubleshooting and standardized components for fewer surprises, colored and numbered wiring, and direct-drive motors.
Built-in convenience features:
 Easy conversion from downflow to horizontal.
Single-side access.
Easy-access low voltage terminal board.
Single point power connection.
Standard through-the-base condensate connections.
Request a Quick Quote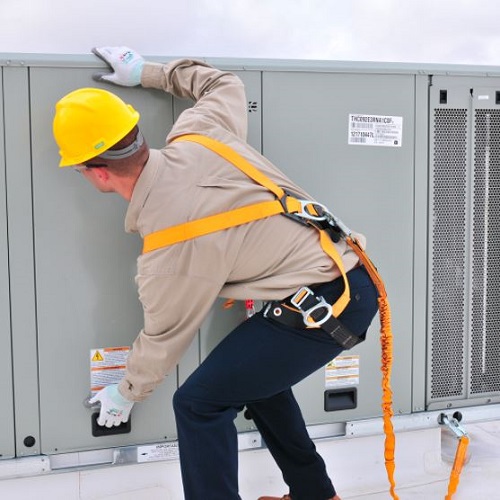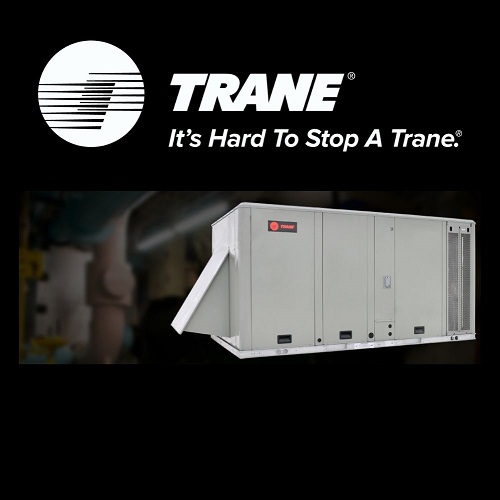 2 Precedent® Commercial Heating and Cooling Rooftop Unit Options.
3 – 10 Tons
Competitively priced to meet stringent performance requirements with exceptional reliability.
Available in gas/electric, cooling with electric heat or heat pump versions.
Includes reliable compressors.
Trane-engineered ReliaTel® controls.
Computer-aided run-testing.
Integrated Comfort™ Systems.
Request a Quick Quote
3 – 5 Tons
One of the most energy-efficient packaged rooftop units in the industry at 17.5 SEER.
Exceeds federal minimum requirements by up to 25percent.
Available with an enhanced indoor fan cycle and variable-capacity compressor capabilities.
Includes factory-installed and programmed.
Electronically Commutated Motor (ECM) for superior humidity control, comfort, energy efficiency and sound levels.
Provides higher efficiency and significant cost savings during continuous fan operation.
Request a Quick Quote
Precedent® with eFlex™ Technology Ultra-High Efficiency
Combine Technological Innovation, Legendary Durability, and Performance to get the Lowest Cost of Ownership = Precedent Ultra High Efficiency.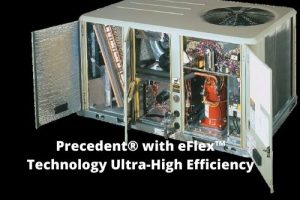 Outstanding energy efficiency – exceeds federal requirements by up to 80% and up to 10% more efficient than other brands.
Trane eFlex™ variable speed compressors that match output with occupant need to maintain peak performance.
Direct-drive fans that use less energy and require less maintenance for lower operating costs.
Factory-installed and programmed (ECM) electronically commutated motor optimizes fan speed for superior comfort and humidity control while boosting efficiency and cost savings Trane eFlex™ variable-speed compressors and fans deliver the performance and efficiency building owner's desire.
Beltless, direct-drive fans save energy and operate more quietly than competitor units with reduced maintenance costs.
A large, easy-to-read color touchscreen display provides comprehensive information about system performance in real-time for easier troubleshooting and maintenance.
Request a Quick Quote
For a hassle-free commercial heating repair or replacement, commercial air conditioning repair or replacement, or an industrial ac repair or replacement estimate, from 3-ton rooftop ac units and 5-ton rooftop ac units to 3-25+ zoned rooftop systems, contact Comfort Solutions Heating and Cooling today at 763-565-2121, your local commercial HVAC expert.  Plus, we provide financing options through Trane® Technologies Financial Services.  In addition to rooftop repair and replacement, we specialize in split systems furnace and air conditioners, ductless splits, commercial make-up air units, infrared heaters, unit heaters, and building controls and exhaust fans.