Voyager® Commercial Heating and Cooling Rooftop Units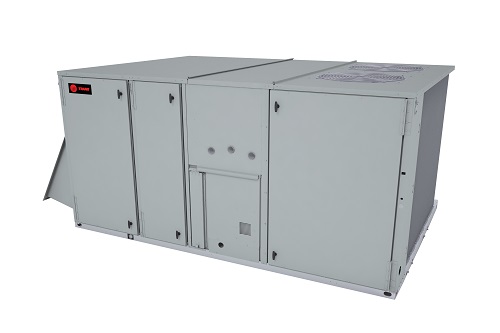 Voyager® Commercial Heating and Cooling Rooftop Units
Voyager® 2 – 12.5 – 25 Tons & Voyager® 3 27.5 – 50 Tons
Key Features:
Available in gas/electric, electric/electric & heat pump only for Voyager 2.
Dependable MERV filtration that removes contaminants as small as 0.3 microns.
Fast delivery to keep projects on track and sites up and running.
Energy-efficient performance lowers costs without sacrificing comfort.
Engineered for performance and durability.
Connected-ready to optimize HVAC performance.
Fully customizable.
Designed-in features simplify installation and service.
Trane quality guarantee.
Financing available.
Request a Quick Quote
Ultra-Energy Efficient Comfort
Guaranteed Quality You Can Count On
Trane's Voyager 2 & Voyager 3 rooftop units offer sustainable HVAC solutions backed by an outstanding warranty:
• ASHRAE 90.1 and Energy Star compliant.
• Optional Trane eFlex™ variable-speed compressors and fans deliver ultra-high efficiency.
• Variable air volume (VAV) options service single- and multi-zone applications.
• 10 years on the stainless steel heat exchanger.
• 5 years parts only on the compressor.
• 5 years on low-leak economizer.
• 1 year on all standard parts
• Extended warranty options for additional peace of mind.
Request a Quick Quote
The Voyager rooftop unit line features:
Choose from Voyager 2 or Voyager 3 models to meet the needs of a broad range of small, medium to large commercial buildings.
High-efficiency filtration removes contaminant particles as small as 0.3 microns with MERV 8, MERV 13, and up to MERV 14 filters (with Voyager 3).
Hot gas reheat cycles heat energy from the compressor to reduce indoor air humidity.
Unique coil design uses less refrigerant.
All-aluminum microchannel (MCHE) condenser coils provide extra durability.
Foil-faced insulation edges prevent fibers from entering the airstream and clogging filters.
Coating options to protect against corrosion.
Easy chemical-free cleaning.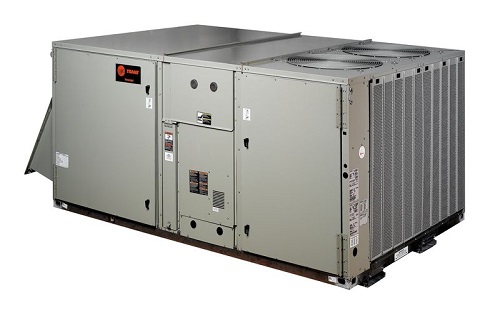 Voyager 2
Performance and Durability You Can Rely On
12.5 – 25 Tons
Cooling, Electric/Electric & Heat Pumps.
The lowest total cost of ownership = low installation & maintenance costs.
High-efficiency options with Up to 20.1 IEER with eFlex technology cooling, gas/electric models.
Fastest delivery times – get it within 2 weeks.
Design customization with a wide variety of factory-installed options to meet the needs of unique light commercial applications.
Single & multi-space VAV options.
Dual compressors provide outstanding humidity control, light load cooling, and system backup.
Dependable performance with ReliaTel controls, computer-aided run testing & 3-D scroll compressors.
Color-coded and numbered wiring (Voyager 2) for easier installation.
Financing available.
Request a Quick Quote
Voyager 3
Designed for maximum performance & efficiency in larger buildings.
27.5 – 50 Tons
With Voyager 3 a variety of standard and optional features offer customized HVAC solutions for larger commercial buildings:
Same footprint designed to match legacy models for plug and play replacement.
Ready to go out of the box design.
Optional Trane eStage™ compressors deliver increased full and part load efficiencies = 5 – 15% higher full load efficiencies & 15 – 25% higher part load efficiencies vs standard units.
Trane® Air-Fi Wireless connectivity for hassle-free installations.
Touchscreen Human Interface – easy access to manage & monitor performance.
Modulating gas heat & modulating hot gas reheat.
Ultra-low leak economizer.
Monitor outside airflow with Traq.
Microchannel condenser coil for exceptional heat transfer.
IBC & OSHPD seismic compliance.
Financing available.
Request a Quick Quote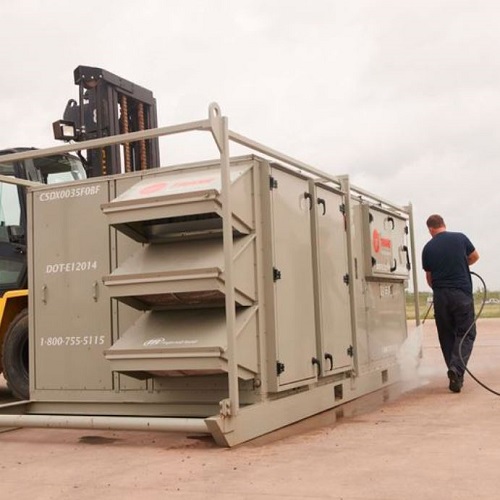 Voyager is Not a One Size Fits All – Multiple Custom Options Available
Dozens of factory-installed options include:
Optional Trane eStage™ compressors deliver increased full and part load efficiencies on Voyager 3.
Trane® Air-Fi Wireless connectivity.
CO2 sensor wiring.
Fault detection diagnostics.
High-efficiency motors and filtration
Multiple-zone VAV controls and many more.
Request a Quick Quote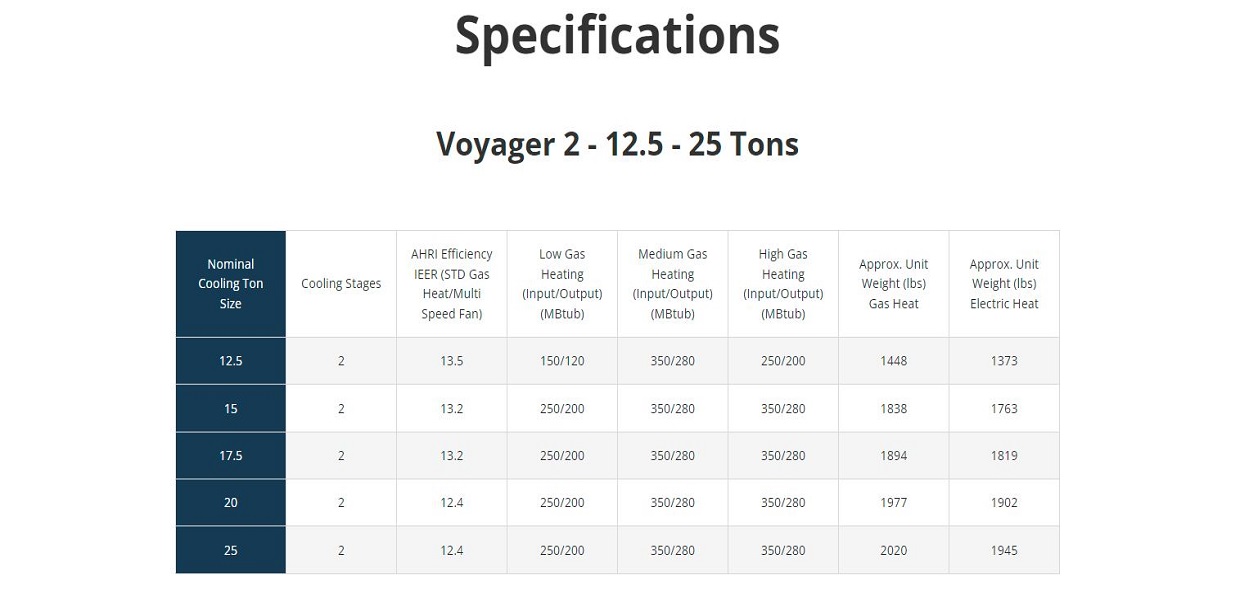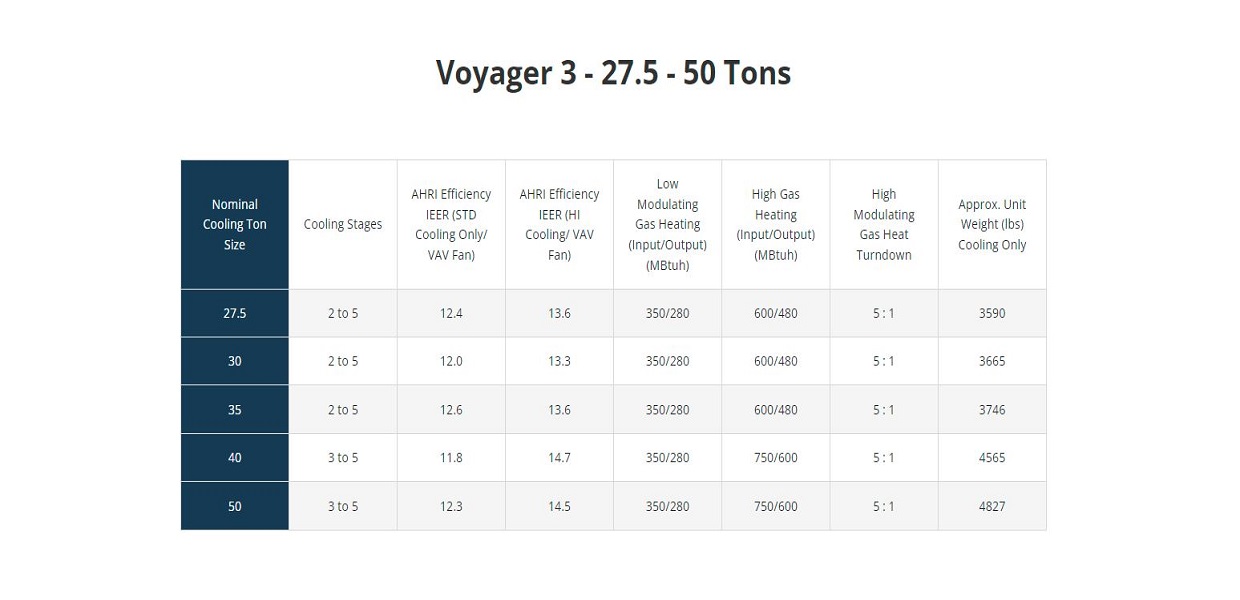 For a hassle-free commercial heating repair or replacement, commercial air conditioning repair or replacement, or an industrial ac repair or replacement estimate, from 3-ton rooftop ac units and 5-ton rooftop ac units to 3-25+ zoned rooftop systems, contact Comfort Solutions Heating and Cooling today at 763-565-2121, your local commercial HVAC expert.  Plus, we provide financing options through Trane® Technologies Financial Services.  In addition to rooftop repair and replacement, we specialize in split systems furnace and air conditioners, ductless splits, commercial make-up air units, infrared heaters, unit heaters, and building controls and exhaust fans.