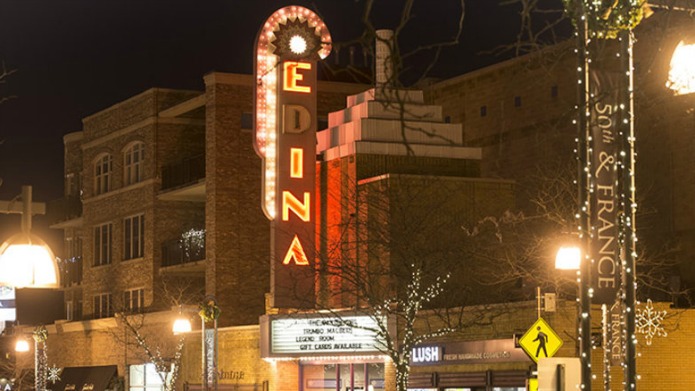 Edina Furnace Repair & HVAC Service
We are privileged to service the city of Edina. Comfort Solutions is your one stop shop for all of your heating, ventilation, and air conditioning needs. Some of the countless services we offer include commercial repair, duct cleaning, and HVAC repair.
"For Living, Learning, Raising Families & Doing Business"
Edina is a city in Hennepin County, Minnesota, United States, and a first-ring suburb situated immediately southwest of Minneapolis. Edina began as a small farming and milling community in the 1860s. Edina is often regarded as one of, if not the, most affluent address in the Twin Cities metro by locals.
Many major highways run through or are close to Edina, making it readily accessible to those within the metropolitan area. Minnesota State Highways 62 and 100 divide the City into four sections. U.S. Highway 169 and Minnesota State Highway 100 extend north and south.
Edina Furnace Repair & A/C Services
Edina began as part of Richfield Township, Minnesota. In the 1850s, 17 families, most of them immigrating as a result of the potato famine in Ireland, came to Minnesota and claimed land in the southwest section of what was then Richfield Township. They were followed by English and Scottish farmers, who claimed additional land near Minnehaha Creek. The Baird and Grimes neighborhoods (which are both listed on the National Register of Historic Places), and Country Club District are located in the northeast part of Edina and were among the first areas to be established. Comfort Solutions offers Edina Furnace Repair and other services to help your unit run smoothly.
With questions or concerns please feel free to call us at 763-565-2121 or email us at info@comfortsolutionstc.com.
Quick question or comment?
Trane CleanEffects™ Air Cleaner Whole Home Air Filtration System

We listen to our customers
Overall Rating /
186

Total 1st-Party Reviews
Comfort Solutions Heating & Cooling
Powered by GatherUp