Comfort Solutions is your local Trane comfort specialist.  In addition to Trane, we service and replace all brands and systems, both residential and commercial.  Over the years homeowners and business owners have often contacted Comfort Solutions for a "second opinion" and end up saying they wished they contacted us first.
Like you, we value good communication and straight forward estimates.  For example, for cracked heat exchangers and units with multiple repairs quoted by other companies, we usually find the heat exchanger is in good working condition and only one repair is needed.
If this situation sounds like something you are dealing with, we prepared a list of 5 questions you should ask when getting an estimate.  If you don't feel comfortable with the answer, contact Comfort Solutions today at 763-565-2121, you will be glad you did.
5 Questions to Ask When Getting an HVAC Estimate
Do I need to repair or replace my system?
What's the best way to heat and cool my home?
What size HVAC system do I need?
Do you offer any special financing, discounts or rebates?
Should I be concerned about my indoor air quality?
Your heating and cooling system is going to last for a long time. In fact, properly installed, the lifespan of a central air conditioner is 15-20 years. That's why it's so important to choose the best one for your home. The best way to do that is to contact a local HVAC expert and get a custom home evaluation. All the research in the world can't compare to a trained professional evaluating your home's particular needs. Let's look closer at why these are the right questions to ask.
DO I NEED TO REPAIR OR REPLACE MY SYSTEM?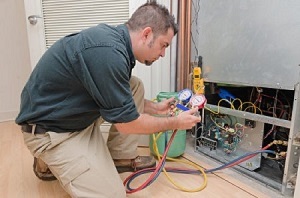 This is probably the most common (and most difficult) question for most homeowners to answer for themselves. The honest answer is every situation is different. But there are a few guidelines to go by. If your system was made and installed before 2006 – it's probably time to replace. These systems most likely don't meet the minimum energy efficiency standards so they're not as energy efficient as current models. This means you could see your energy bill go down when you buy a new unit.
WHAT'S THE BEST WAY TO HEAT AND COOL MY HOME?
Where you live, the size of your home and your personal preferences all factor in choosing the best heating and cooling products for you. For example, if you live in the South, an energy-efficient heat pump may be the right heating and cooling solution. But if you live up North with cold winters – a matched furnace and air conditioner system is probably best.
WHAT SIZE HVAC SYSTEM DO I NEED?
Your potential energy savings and home comfort performance can be wasted or ruined if your new HVAC system doesn't fit your home. Too big, and you're paying a premium for what you won't use. Too small, and your new system won't be able to keep up with demand and you'll burn more energy to keep up.
DO YOU OFFER ANY SPECIAL FINANCING, DISCOUNTS OR REBATES?
Depending on where you are and what you buy, you may be eligible for local rebates, tax credits, special financing, and more special offers. Don't miss out on your chance to save.
SHOULD I BE CONCERNED ABOUT MY INDOOR AIR QUALITY?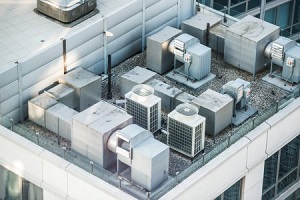 If you have pets or asthma sufferers in your home, controlling your indoor air quality is a must. From filters to whole-home air filtration systems, your Trane dealer can recommend the right solution for you.
ONE FINAL THOUGHT
For most, choosing a home heating and cooling system is a difficult decision. If you want to get the best system for your home – and feel good about it, go with a dealer you can trust. Talk to your local Trane Comfort Specialist and schedule an in-home evaluation today.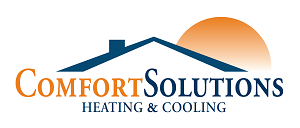 For 24/7 residential or commercial emergency repair, or for an estimate, contact us today at 763-565-2121.
*Re-posted by: https://www.trane.com/residential/en/resources/5-questions-to-ask-your-hvac-dealer-before-you-buy-a-new-furnace-or-air-conditioner/